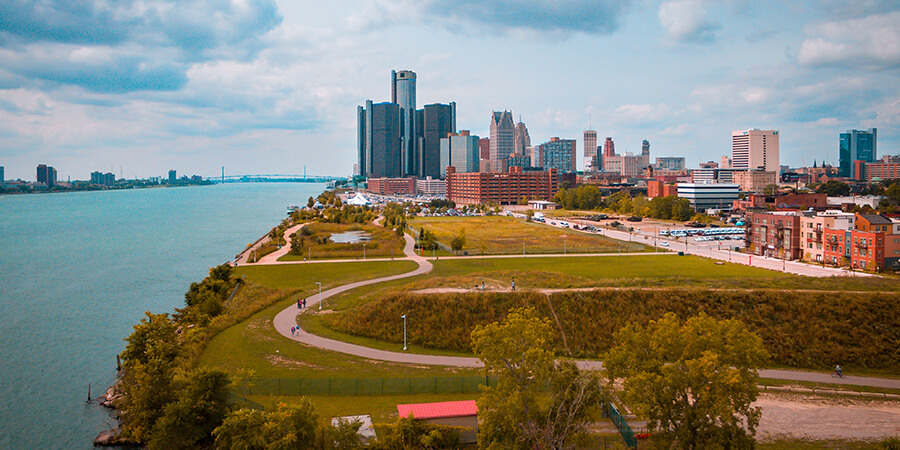 Limo Services Detroit
Comfort, Class, & Convenience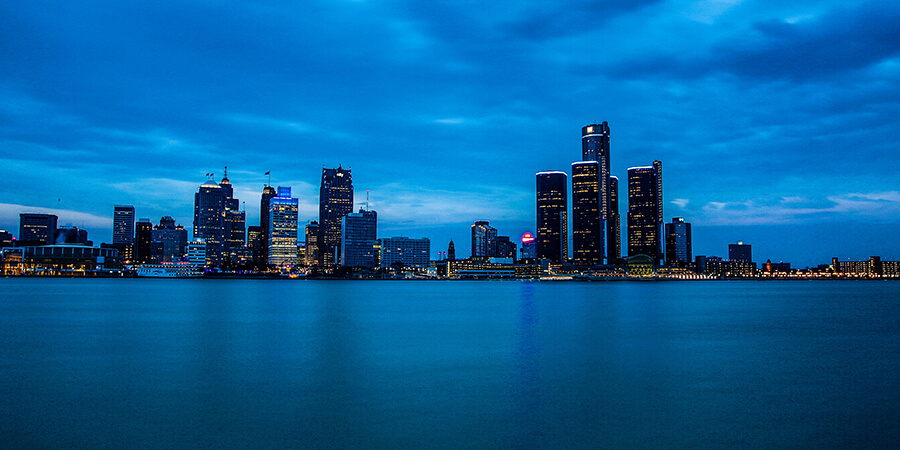 Limo Services Detroit
Reliable, Regal, & Recommended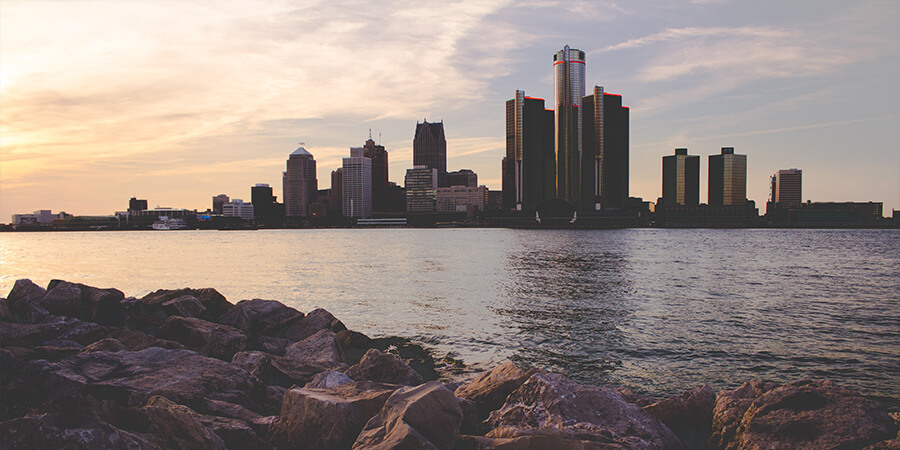 Limo Services Detroit
Pamper, Poise, & Prestige
Our Fleet
---
---
10 Passenger Limo Van
---
---
Our 10 passenger limo van is a vehicle updated with all sorts of amenities. This limo van is great for smaller groups who want to ride in style! Sitting comfortably on the luxurious leather seating while your favorite jams play on the iPod capable stereo system. There's no better way to enjoy a night out on the town than with this 10 passenger limousine van!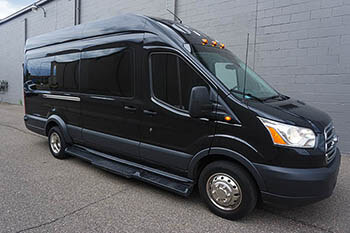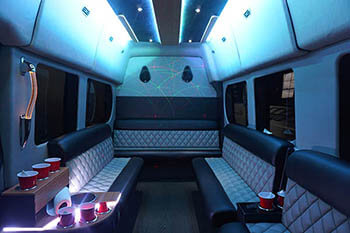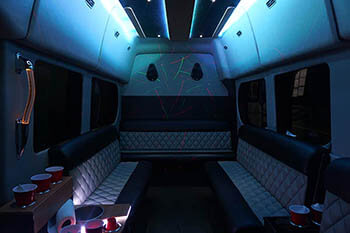 Unbelievable sound system
iPod/MP3 player adapter
Flat screen HD television
DVD/Blu-Ray player
Bar area with granite counter
Wraparound leather seating
This 10-12 passenger Dodge Charger limousine is a beautiful vehicle and is perfect for any group looking for an intimate limo to travel and celebrate in! This limo has amazing jet doors and a custom interior with vibrant lights and a spacious beverage bar.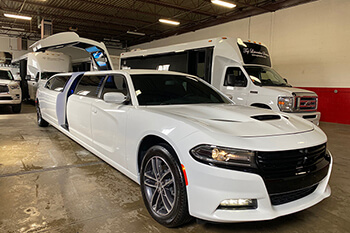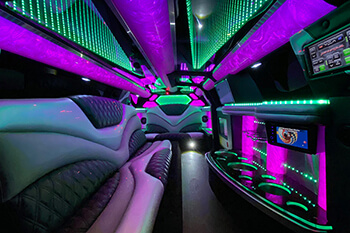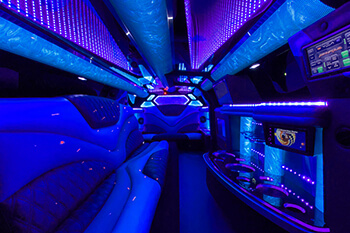 12 passenger capacity
Colorful lights
USB port and CD player
Flat screen monitors
DVD player
Booming audio system
This 12 passenger Range Rover is a deluxe vehicle with plenty to keep you entertained. This vehicle is a totally extravagant limousine! The interior is comfortable for a small group and fitted with limo style wraparound seating. Disco floor and ceiling lights, built-in cooler, TV, and much more!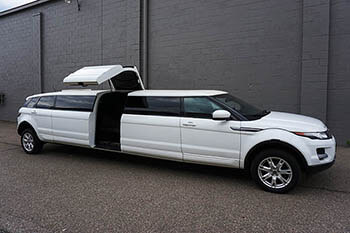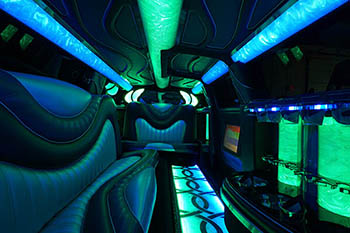 12 passenger capacity
Updated sound system
iPod compatibility
Flat screen monitors
DVD inputs
Bar areas with ice
---
---
12 Passenger Town Car Limo
---
---
Our classic stretch Lincoln Town Car limousine, is perfect for groups of up to 10 passengers. This limousine has a completely customized interior as well as an incredible sound system that keeps the party going all though the night.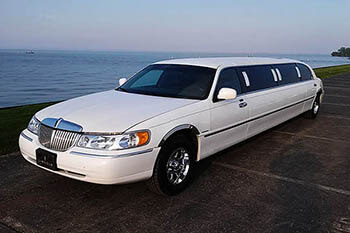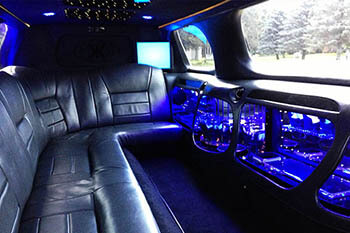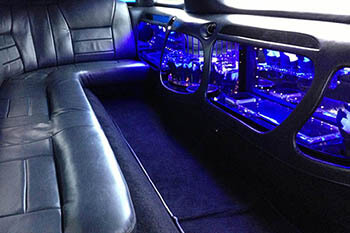 10 passenger capacity
Professional stereo system
iPod/Android hook-up
Custom leather interior
Wraparound seating
Bar area with ice
Another gorgeous limousine with lavish jet doors, this new Infinity limo is a great addition to our fleet. This limo has a custom interior with an incredible sound system, colorful laser and strobe lights, a CD player and USB port, TV, DVD, bar cooler, and much more!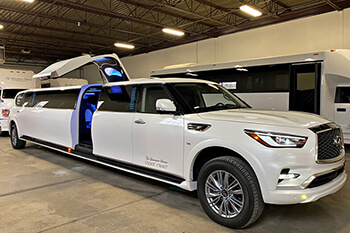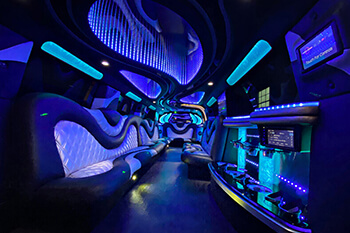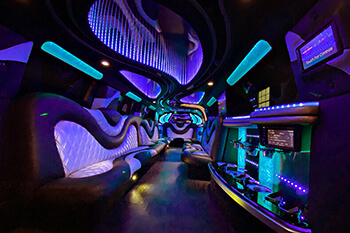 20 passenger capacity
Jet wing doors
Bluetooth audio ready
CD player and USB port
TV and DVD player
Colorful lights
Keep this 20 passenger Escalade limo in mind when you're looking for the best luxury transportation for a small group. Tailgate like never before at your next sporting event, secure a safe mode of transportation for your night of club hopping, or start the party early for your next concert experience. Strobe, laser, and disco lighting set the mood for fun! Anything can be made better with this stretch SUV limo! You're guaranteed to enjoy the amazing lighting and comfortable interiors.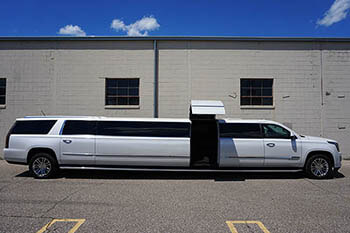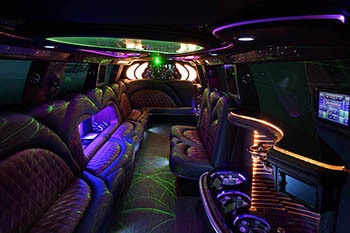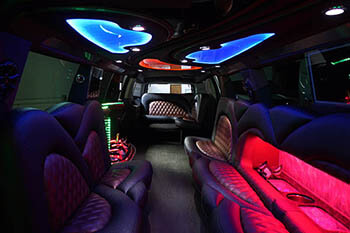 20 passenger capacity
Updated sound system
iPod/Android hook-up
Flat screen monitors
Wraparound seating
Bar area with ice
This 28 passenger bus is filled with features to make your experience in Detroit one you'll surely remember for years to come. This is a smaller bus which makes it a more affordable option, but you certainly aren't sacrificing fun for affordability. Let the interior sweep you into party mode as you celebrate with all of your friends!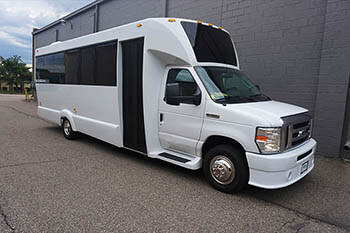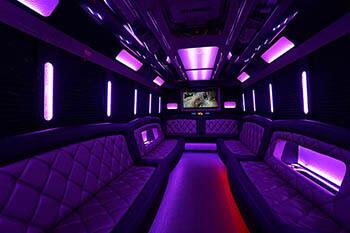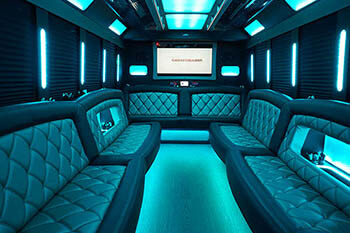 28 passenger capacity
Neon lighting
Bar area with coolers
Deluxe audio system
MP3/iPod capabilities
Limo tinted windows
Let our 30 passenger bus make your experience in Detroit a positive one! Not only is this bus attractive and updated with features, but it's also an economical option for those who don't want to spend a ton of money on transportation. When you split the cost between passengers, this beauty is certainly affordable. Be sure to consider this bus with its HD televisions, MP3 capable stereo, and more!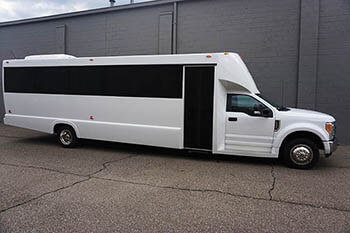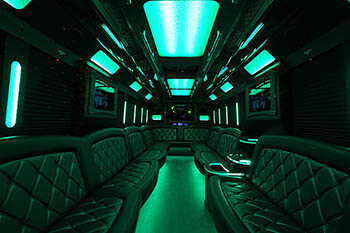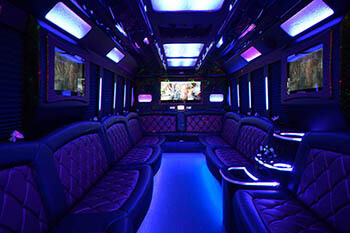 30 passenger capacity
MP3/iPod capable audio
Colored strobe lighting
Televisions with DVD inputs
Comfortable leather seating
Stripper pole
Our 34 passenger bus is an updated masterpiece! There's nothing better than a vehicle that was made for a party. This fantastic addition has features that will surely have you and your friends impressed throughout the night! The best part is, you won't have to deal with finding a designated driver or navigating through bad traffic with this rental!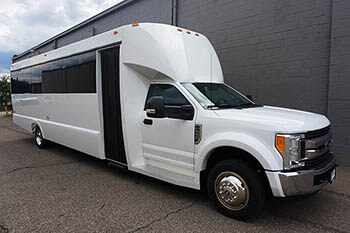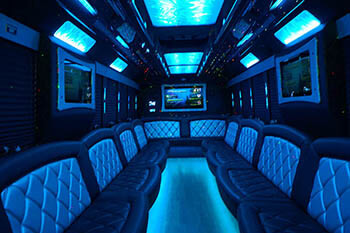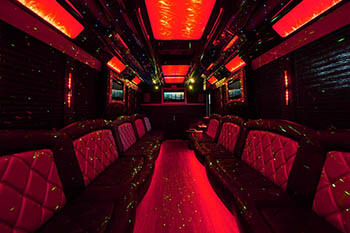 34 passenger capacity
Premium leather seating
Dancing poles
Neon strobe lighting
Flat screen monitors
DVD/Blu-Ray inputs
This 35 passenger bus can turn any regular night into a full blown celebration. It's hard not to have a great time with all of the party features you'll need at your fingertips. We'll show up to your pickup destination on time with a smile, ready to take you wherever you may need to go. You'll certainly want to check out all the features that come with this beauty!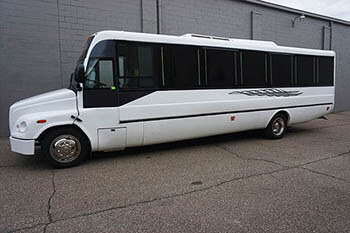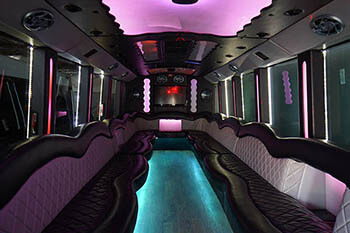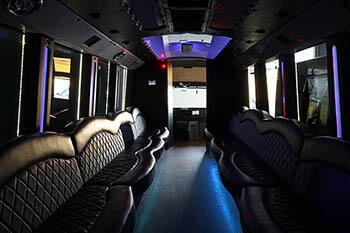 35 passenger capacity
Hardwood dance floors
Chrome dance poles
Neon strobe lighting
HD televisions
DVD/Blu-Ray inputs
Our biggest bus is this gorgeous 43 passenger party bus! This bus has colorful laser, fiber optic, and LED lighting, sleek wood floors, large TVs, a DVD player, a booming audio system, coolers, and all of the other fun features you'd expect from one of our fine vehicles!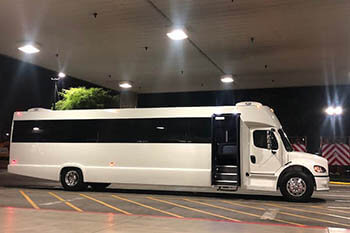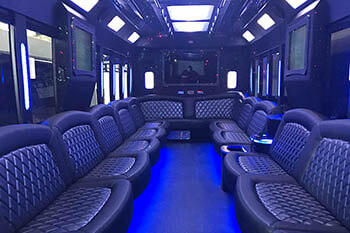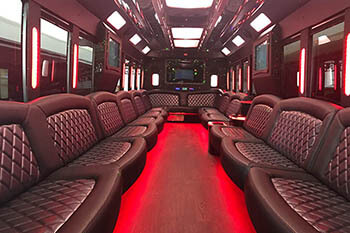 43 passenger capacity
Custom leather seats
Wood flooring
Multicolor lighting
TV and DVD player
CD player and iPod hookup